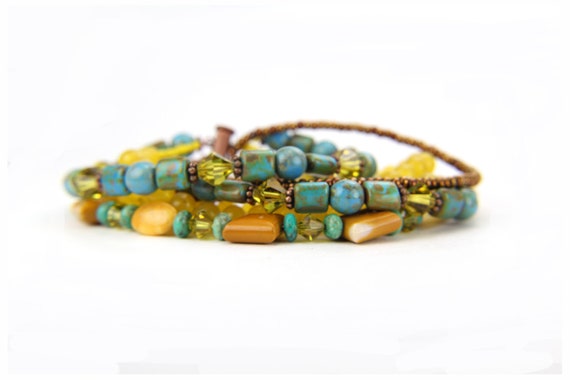 Have you seen this fabulous collection Jennifer of The Bracelet Tree has put together. The collection has a well-worn quality of farm fresh farmhouse style chic decor. The soft rustic undertones of weathered wood natural cloth and aged metals is all the rage today.
Be sure to visit Jennifer's shop too. Her bracelets are unique original designs for your wrist and the one shown here is a personal favorite.Her shop has many different styles to choose from so please browse. In Jennifer's words "I hope you will find something fun to wear for a casual weekend or for a dressed up event! I invite you to look around and see what might "tickle your fancy"!
My farmhouse chair is featured in her collection from Between The Weeds.
Treasury tool supported by the dog house