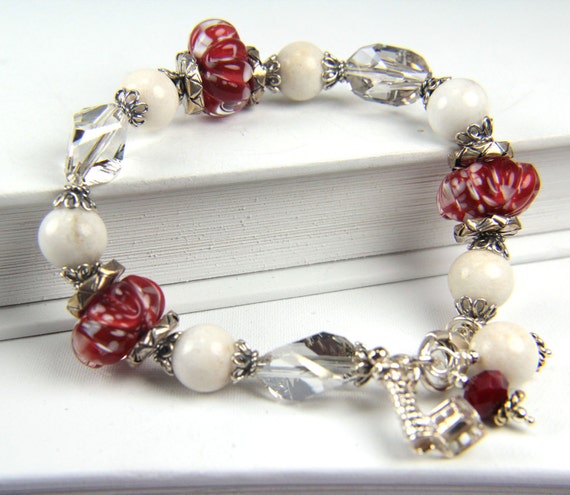 These collections can keep me busy and I hope you enjoy browsing through the amazing work by very creative people.
But wait here is another farmhouse collection by Jennifer owner of The Bracelet Tree and she has mentioned me in her title too. I really like this red and white themed farmhouse collection by Jennifer. You may remember her from a earlier post but her work is still amazing. In keeping with the red and white theme while you browse this collection how about one of her amazing bracelets like the one I feature here.
Featuring the wonderful strawberries from Laurie at Between The Weeds!
Treasury tool supported by the dog house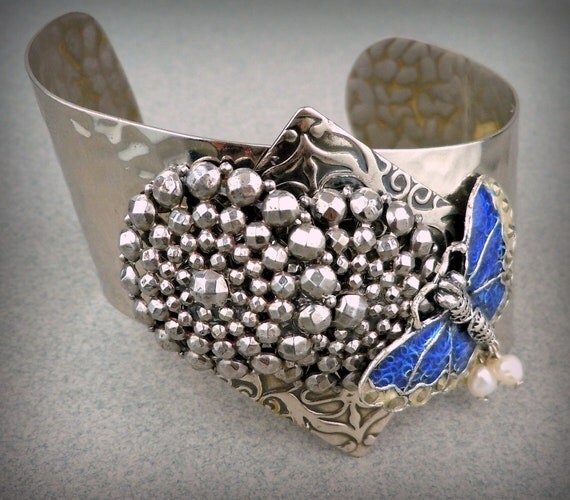 The second collection here is by Lynn the owner of  TheJeweledCaress and in her words – Allow us to adorn your body & pleasure your soul with our lovingly created artisan jewelry that transcends boundaries of time & place. Desire more and be embraced by…The Jeweled Caress.
Her collection is filled with garden flowers and birds featuring one of my own paintings from Between The Weeds. Please visit some of the artists shops shown here and maybe you will buy one of their paintings.
Enjoy!
Treasury tool supported by the dog house