Painted furniture is whimsical fun expressive simple chic and can show your personality with color and designs. A painted cottage furniture piece withstands time for generations to enjoy. Here at Laurie Rohner Studio I am now offering to paint unfinished furniture for you and will ship it to you transformed into a gorgeous functional work of art. Buy unfinished furniture online and have them ship it directly to me and I will finish it and ship it to you. If you like my work lets talk about the possibilities. Designers looking for something different to fit a quirky decor, feel free to contact me.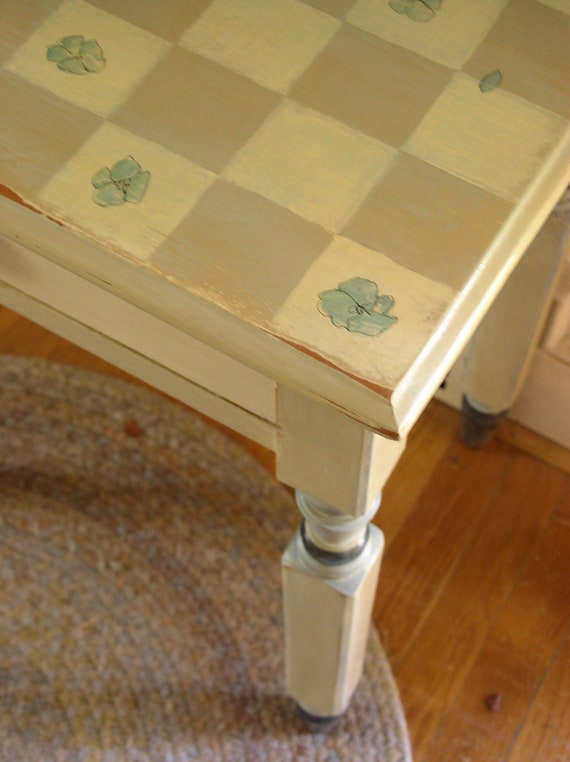 Custom Painted Farmhouse Furniture
Farmhouse Tables Chairs Storage Boxes and more
This table is available in the studio and has a checker board painted top with hydrangea blossoms. Legs are distressed and washed in faux finishes.
The end table is made from maple and pine from the late 1800's
Special Order.
FOR PICK UP ONLY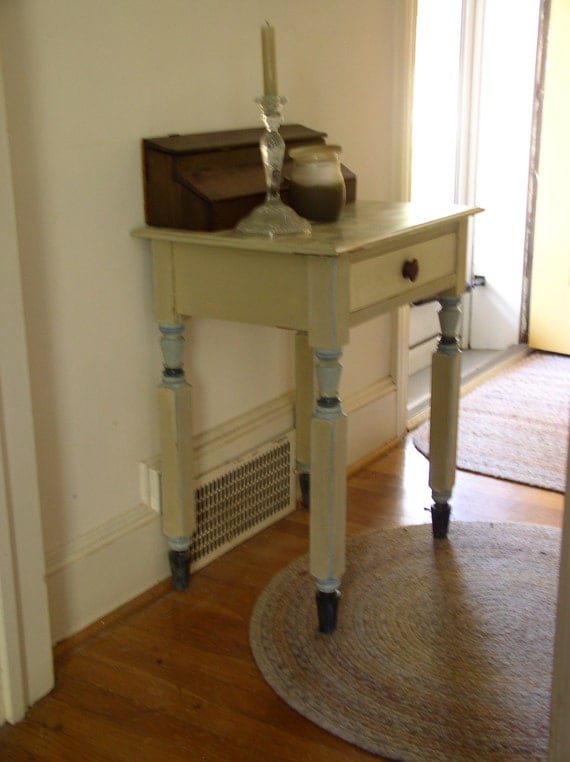 Buy a piece of unfinished furniture and have it shipped directly to me. I will custom paint it to match your color scheme. I love working with designers to painting their conceptual designs transformed on unpainted pieces. Interested please feel free to contact me for pricing and ideas.