Updated with a new look this vintage wood bucket or canister with a wood lid is made for the farmhouse cottage kitchen with a classic backboard paint banner around the middle.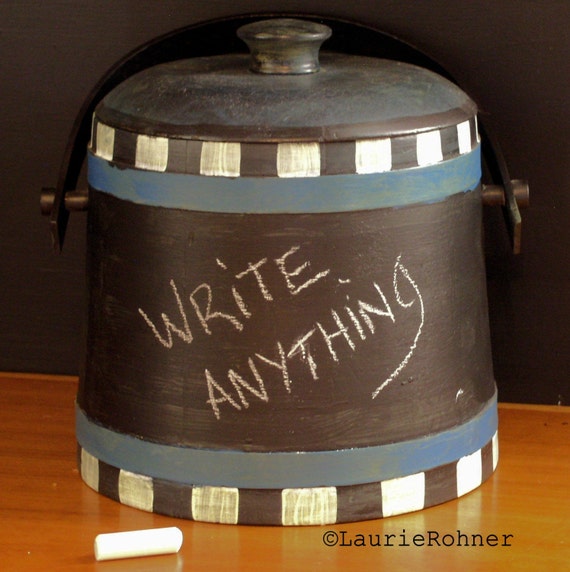 Painted cottage farmhouse chic canister with lid for storage or to organize your kitchen. A vintage ice bucket re-purposed for kids treats, tea bags, or dog biscuits is very Farmhouse Cottage chic. Painted black with a faux slate finish on the lid and center, black and white checks and a sky blue band. The band is painted with blackboard paint so you can label the canister with whatever is inside.
Measures: 7.5 h x 8 dia.inch
Inside measures: 5.5 h x 5.25 dia. inch
My functional art pieces are sanded and prepped, first primed then painted or stained readying the surface for decorative painting. I typically lay out the design in pencil; set up a color palette, finishing the design with an ink pen in a linear fashion. All pieces receive several coats of varnish; in between each layer I hand rub the surface creating a soft buffed finish. Every piece is finished with a bee's wax to make sure protection.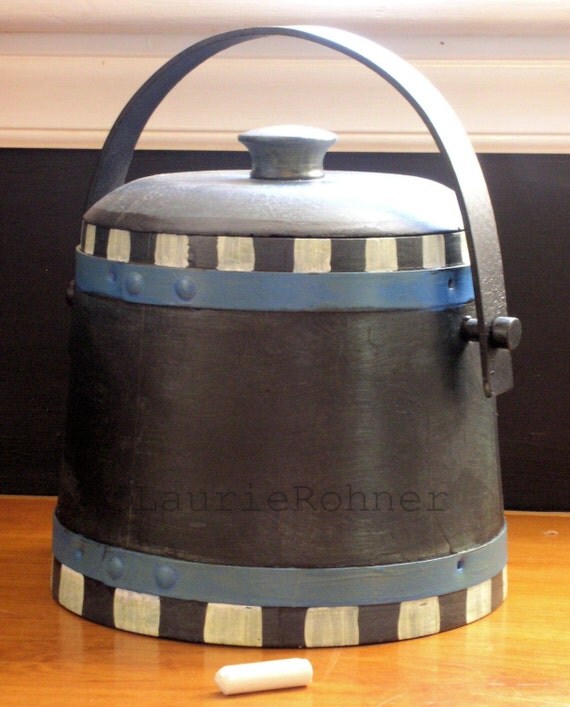 Today's inspiration:
Our homes are a reflection of who we are – the place where  our story begins and our heart lives.  *Unknown.