Between The Weeds
On the road to doing what you love the first step is the most important. You must BEGIN. A quote from Zen For Ten by Beth Nicholls.
I begin every day with sketching a few cards that will turn into miniature watercolor nature art. I started these cards as a way to stay focused on a bigger picture I have for myself but I found I look forward to this daily process. Here are two nature art cards of botanical watercolor original art for giving and framing later.
Check them out at Laurie Rohner Studio Between The Weeds Shop or at the Etsy shop.
Pink Blossoms Nature Art Watercolor Blank Card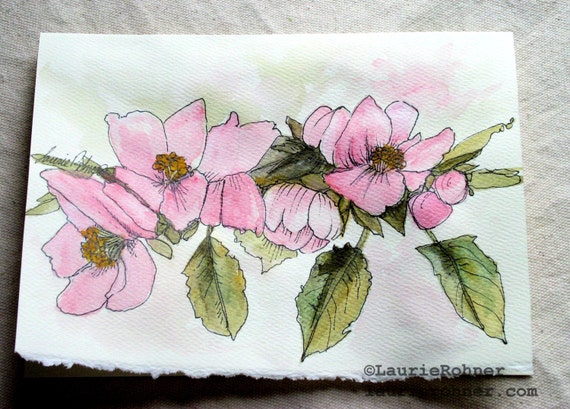 Pink Blossoms Nature Art Watercolor Blank Card
Cheerful pink blossoms illustration is a hand painted watercolor nature art blank card. I love it when apple blossoms bloom or the cherry trees burst with pink petals. What a beautiful…
View original post 207 more words